WHAT IS IT?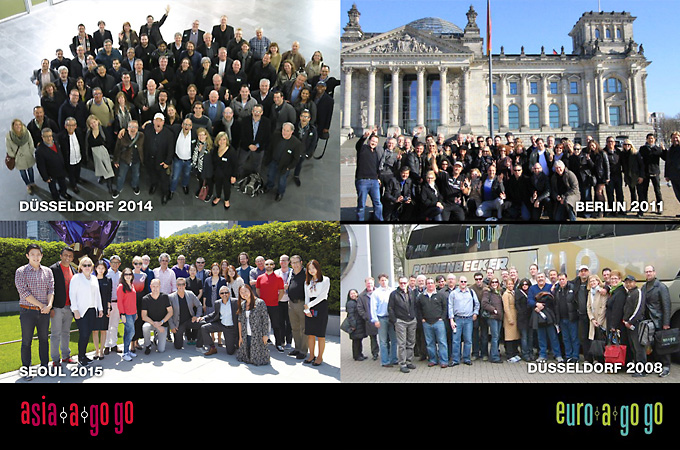 Our past euro a go go "Road Trips" to Vienna, Berlin and Amsterdam have truly set a standard for an immersive Retail, Design and Cultural Experience in 2008, 2011 and 2014. It was these 6 – 8 day Retail "Road Trip" formats that were the inspiration together with extensive experience working across Asia that Mark Badhwar and Stephen Hekman leveraged in developing the newest go go brand experience.
The inaugural edition of asia a go go to Shanghai and Seoul in 2015, was followed up by the 2016 edition to Singapore and Dubai. The retail and cultural experiences in these 2 very diverse but equally dynamic cities met with amazing reviews once again! Close to 40 retail industry professionals from the U.S.A., Canada, UAE, UK and Asia these exclusive targeted programmes. Check out what some of our go go alumni had to say by checking out the testimonials!
These comprehensive content-rich programmes were designed, developed and packaged for Retailers, Architects and Design Professionals. We look after packaging an amazing programme including: 5+ hotel accommodations, airport transfers, coach transportation, meals, informative go go speaker sessions, retail focussed and cultural activities.. See all the details of our unique asia a go go programmes and itineraries in our gallery.
Our guests looked after booking their airfare and the rest was ALL INCLUDED with their 6-8 day go go package booking (calculated at roughly $550 - $600 USD per day).
Where will we go go next?
Mark your calendars and get ready to join us for what started it all…. get ready for EuroShop 2017, March 4-12th; same great programme culminating with our Retail Road Trip to Copenhagen! Click here to learn more about euro a go go!
EuroShop, the world's largest trade fair on the global retail calendar that takes place every 3 years in Düsseldorf celebrates 50 years. Visit their website.